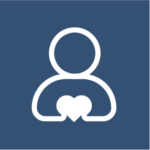 Our vision at CommuniHealth Services is to make a difference by providing superior health care services and exceeding patient expectations by doing the right thing every day to improve lives in the community. We understand that choosing a healthcare provider for you and your family is a very important decision. Our staff of physicians and nurse practitioners is well qualified to not only treat your ailments but to care about your overall quality of health.
Our team of providers offers a broad range of care from managing chronic illnesses to treating the common cold. Our staff is trained to care for the health and wellness of your entire family. These services are offered at three of our community sites.
Our Locations:
Bastrop Community Health Center
Marion Family Practice, Dental, and Behavioral Health Center
Mer Rouge Family Practice and Behavioral Health Center
West Monroe Community Health Center
Downsville Clinic
CommuniHealth Services offers patients control of their healthcare. All patients have access to web-based technology through AthenaHealth's Patient Portal System. Patients are able to log in to their portal and schedule appointments, submit patient information, view lab results, and even pay their bill.