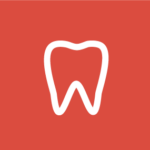 At Communihealth Services, we provide easy access to excellent care. We are committed to providing quality dental treatment to accommodate you and your family. These services include the following:
Examinations (initial, emergency, periodic, periodontal, oral cancer screenings)
Prophylaxis (cleanings)
Sealants to prevent decay
Patient Education
Periodontal Cleanings (Scaling and Root Planing)
Digital X-Rays
Panoramic Scans
Resin Fillings (tooth-colored fillings)
Crowns/Bridges
Extractions
Children's dentistry
During your initial appointment we will take diagnostic x-rays, our dentist will discuss immediate concerns, and thoroughly examine your mouth. After gathering comprehensive information, the dentist will explain his or her findings and provide you with options for treatment.
Dental Clinic Locations:
Bastrop Community Health Center
Marion Family Practice, Dental, and Behavioral Health Center