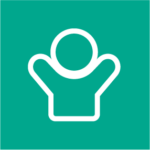 One of the most important decisions parents have to make is choosing the right pediatrician for their child. CommuniHealth Services has a staff of physicians and nurse practitioners who is very knowledgeable and committed to caring for the health and welfare of your child.
Our Services:
Sick and well-child visits
Immunizations
Hearing and vision screenings
School and sports physicals
While all sites offer Pediatric care, we have one dedicated Pediatric site and five school-based health centers. Each of these sites offers a full range of pediatric services.
Our Locations:
Bastrop Community Health Center
Marion Family Practice, Dental, and Behavioral Health Center
Mer Rouge Family Practice and Behavioral Health Center
Monroe Pediatrics and Pediatric Behavioral Health Center
West Monroe Community Health Center
Downsville Clinic
Morehouse Elementary School-Based Health Center
Bastrop High School-Based Health Center
Union Parish High School-Based Health Center
Riser Middle School-Based Health Center
West Monroe High School-Based Health Center