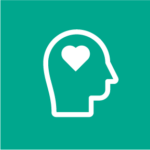 Psychiatric and Professional Counseling Services
Communihealth Services Behavioral Health Centers are integrated into our family practice and pediatric clinics so our patients can receive comprehensive health care all in one place.
Our psychiatric and professional counseling services provide a professional partnership to foster empowerment and motivation to a diverse population of individuals with behavioral health needs. Our providers work with each individual patient, moving them towards the development and pursuit of personal, social, and psychological goals to improve quality of life. All of our behavioral health providers are licensed professionals who have received education and training in accordance with state licensure boards and national accrediting organizations. Psychiatric services offered include psychiatric evaluations and medication management of mental health disorders for children, adolescents, and adults. Professional counseling services offered include individual, couple, and family counseling for children, adolescents, and adults.
Some behavioral indicators that may benefit from psychiatric and professional counseling services include:
Anxiety/ excessive worrying or unusual fears
Irritability/ anger/ disruptive behaviors
Chronic sadness/ unprovoked crying spells
Frequent absences from work or school
Disrupted interpersonal relationships
Changes in appetite and/or weight
Drop-in school or work performance
Disturbed sleeping patterns or chronic fatigue
Suicidal thoughts or attempts/ Homicidal thoughts or attempts
Feelings of helplessness, worthlessness, or hopelessness
Changes in behavior or personality
Decrease participation in enjoyable, social activities
Alcohol and/or substance use
Recent involvement with law enforcement
Bastrop Community Health Center
Mer Rouge Family Practice and Behavioral Health Center
Marion Family Practice, Dental, and Behavioral Health Center
Monroe Pediatrics and Pediatric Behavioral Health Center