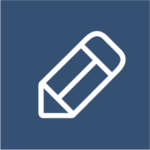 School-Based Health Centers
CommuniHealth Services School-Based Health Care Centers (SBHCs) all have a nurse practitioner, behavioral health counselor, nurse, and patient access clerk on staff. We provide services to students who attend host schools and surrounding feeder schools.
Our Services:
Comprehensive wellness exams
Immunizations
Sports physicals
Acute illness and injury diagnosis and treatment
Lab services
Prescription services
Dental and oral health services
Behavioral health services
Our Locations (Host Schools):
Morehouse Elementary School-Based Health Center
Bastrop High School-Based Health Center
Union Parish High School-Based Health Center
Riser Middle School-Based Health Center
West Monroe High School-Based Health Center
All students are eligible to receive services at our SBHCs even if they do not have insurance. Any payment made by Medicaid or insurance is accepted as payment in full. Students never receive a bill for services provided by our SBHCs. Our goal is to keep students healthy, in school, and ready to learn!
Louisiana Law R.S. 40:31.3 states that Health Centers in schools are prohibited from:
Counseling or advocating abortion or referral of any student to an organization for counseling or advocating abortion.
Distributing any contraceptive or abortifacient drug device, or similar product.